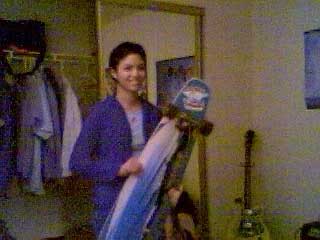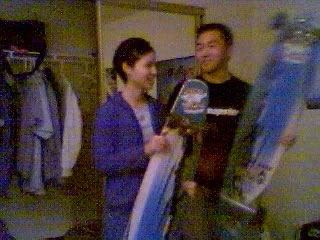 Esscuse me.. I do believe you copied me!
Email: ladybugggz@aol.com
Age: 21
Board(s): Sector 9 Super Cruiser/Pivot 146mm/65mm Nineball wheels. Also, Powell blank longboard. Note: identical deck as Kev. Biter!
Goals: my new skateboarding goal is to go down the pole line overpass since i achieved my other goal of going down the south davis one.
Quote: YIPPEEE SKIPPEE
Quote #2: RAD DAD WOW MOM
Quote #3: SUPER DUPER
Quote #4: LATER SKATER
...more to come!!